Studio
TRAPEZE
Concept & Creative Direction
RAM SINAM
(Co-Founder, Trapeze / Founder, Wari Watai)

Design
TRUSHA SAWANT
Industrial Design Detailing
TWIST OPEN


COLOURNEXT 2013 TREND STORY . NARRATIVE INSTALLATION
Taste of Earth
'Taste of Earth' is about the well travelled aesthete, who not only appreciates local skills and materials, but also participates in bringing out highly refined objects from such an environment.

The idea is conveyed through an installation that reflects an active creative studio environment. The main exhibit is a long 17 x 5 ft work table set in a room of about 450sqft. The table's surface is embellished with many objects – both made and collected – and interspersed with everyday art tools which lie alongside.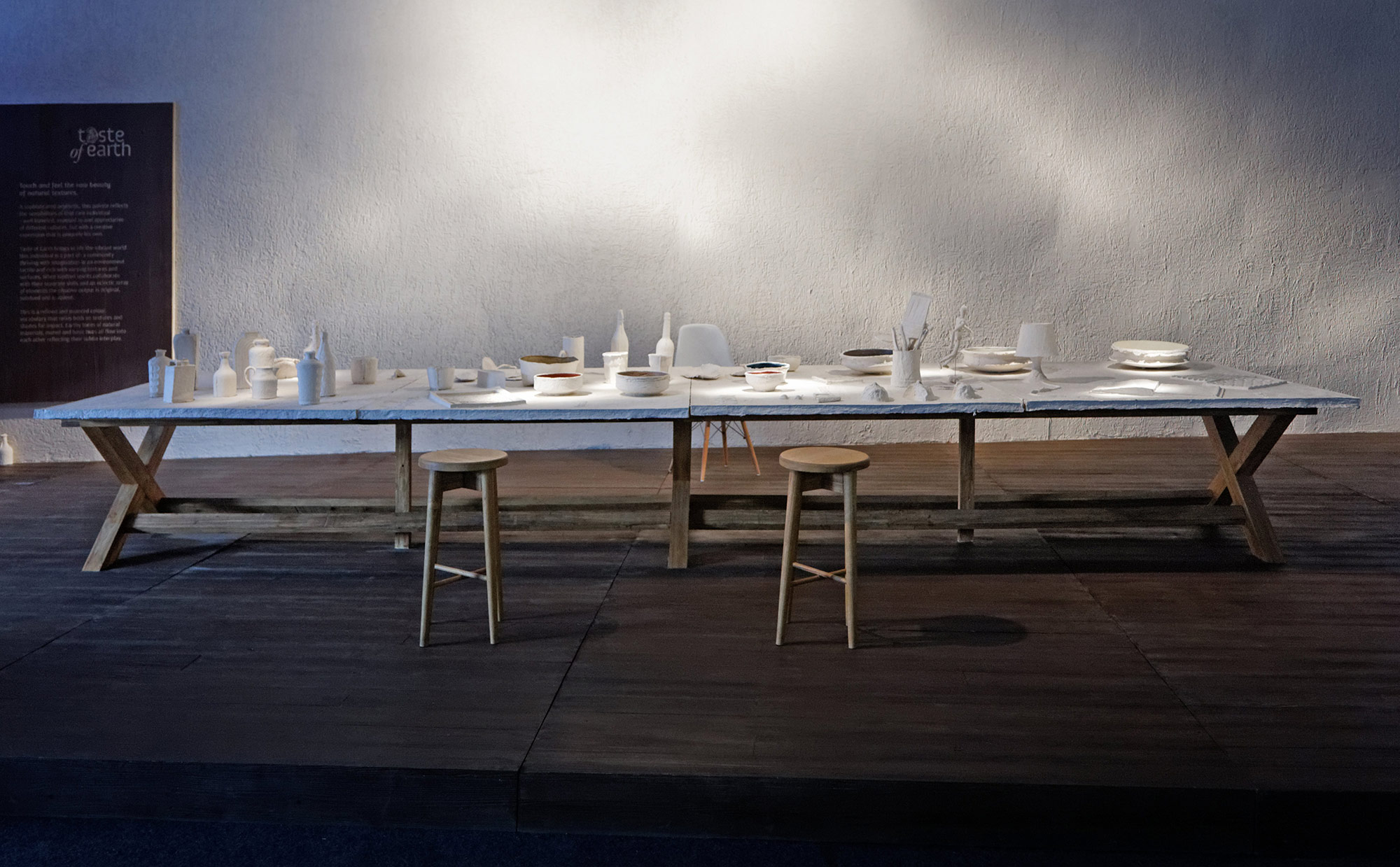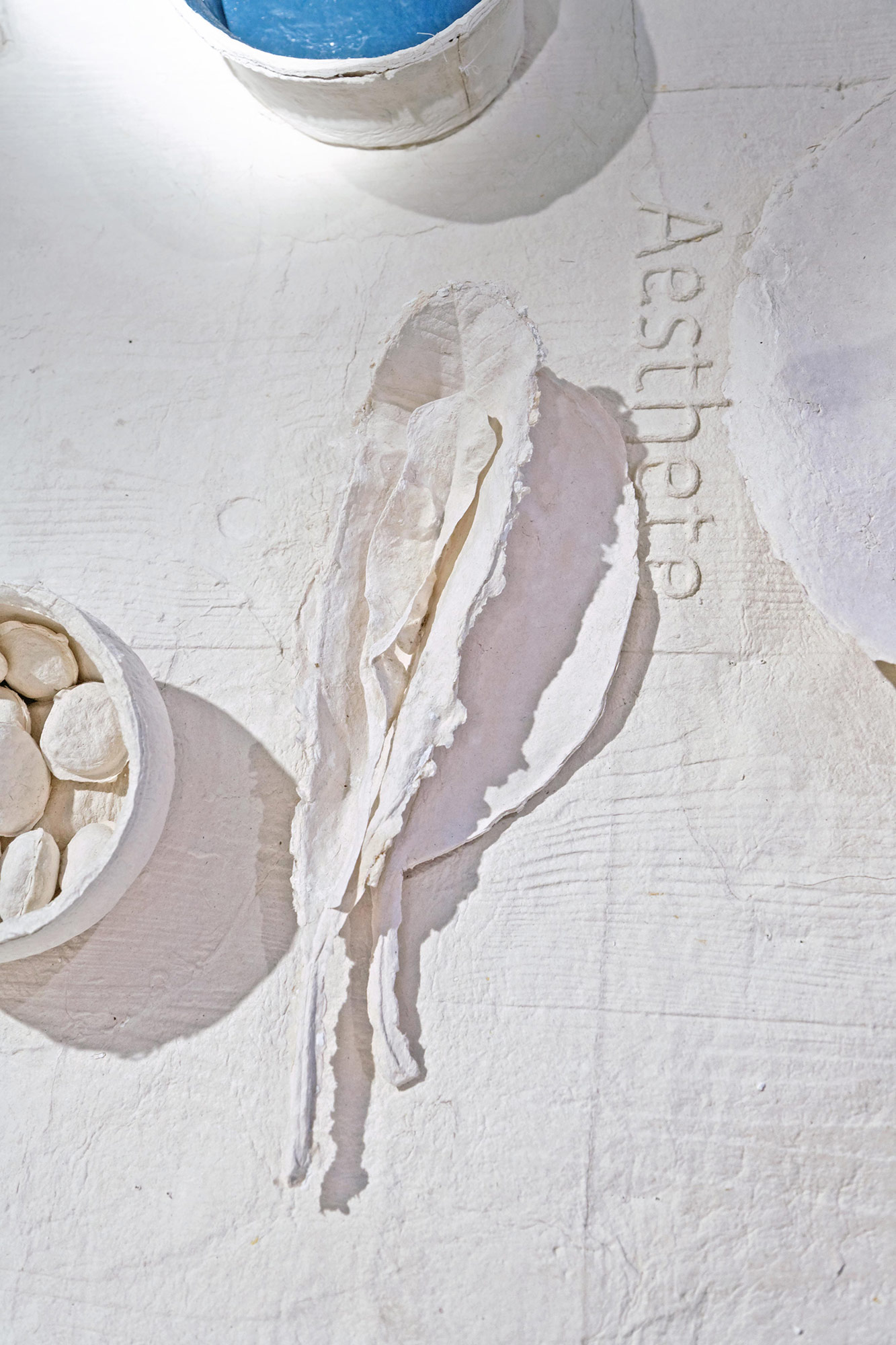 The concept is made more pronounced by having this entire table top, replete with objects casted in paper. A long sculptural table in unbleached white paper devoid of colours, suspends reality of the actual objects and brings focus to the larger abstracted, implied meaning and experience of the installation, that of the contemporary craftsperson, the curator, the collector and appreciator of good things – the aesthete. The installation of the creative work studio becomes an experience in itself, a work of art. The minimalism in the choice of materials (paper and wood), and of the room (except for the 2 stools and chair) allows the large white work-table to glow and radiate the concept– the refined persona of the them

Finally, in the midst of the pristine white landscape, the only colours seen are the theme colours revealed inside selected bowls and containers that concludes the overall composition and intent of the installation.