EXHIBITION DESIGN . PRINT DESIGN
ColourNext 2017
ColourNext is the annual colour forecast for Indian interiors. Targeting architects and interior designers through an exhibition, digital and print media, this excercise has been instrumental in positioning Asian Paints not just as a manufacturer of paints but a market leader and proactive visionary.
Floor Plan
Area : 700 Sq metres
︎

View 360o
Design Associate (Exhibit layout)
STUDIO MERAKI
Colour of Year : Intense Ocean
Life has been maxed out. It's time to empty ourselves to be able to absorb more. It's time to simplify to replenish.

This idea of renewal behind the colour of the year is expressed through a dramatic landscape of trees shedding their leaves. Instead of an arid ground, the floor is coloured 'Intense Ocean', which gathers the fallen brown leaves. A singular tree, spectacular in scale, demonstrates the true potential of this renewed vigour and the potential of Intense Ocean.
Cafe Next

Cafe Next is designed as a central hub for visitors to relax and experience the forecasted themes.

The approach is to extend a conceptual take on what perhaps is a trending thought on decor, lifestyle etc. through the cafe. To create a sophisticated and evolved idea of a cafe that distills an essence of the themes into the cafe experience.

Mirroring a gallery experience, the cafe includes a small gift shop with theme-relevant, curated/commissioned products and souvenirs.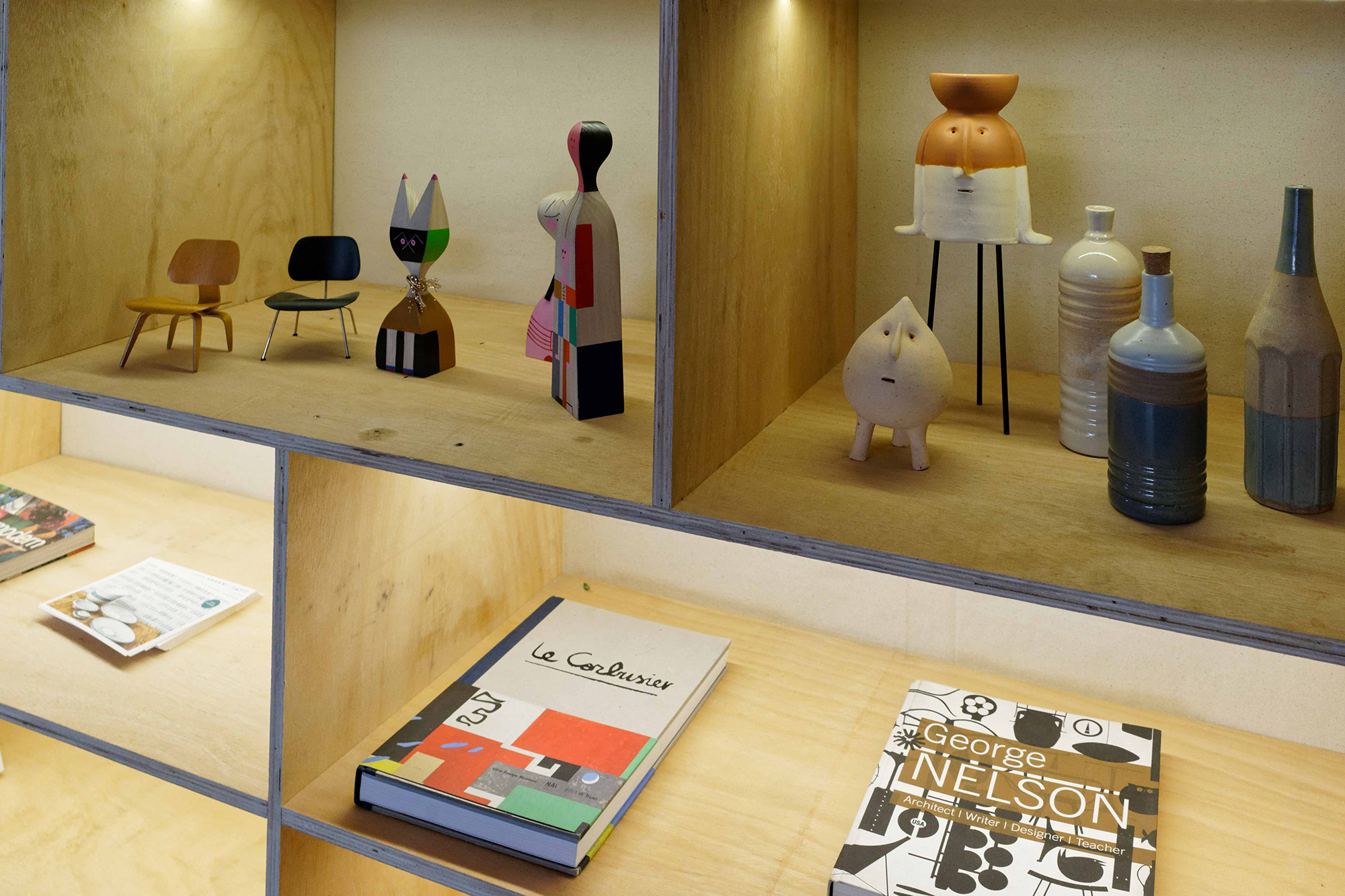 Local Pride
The theme speaks of a growing appreciation of cultures and communities outside the mainstream — a move towards a more inclusive, vibrant India.
Local Pride is represented through a multifaceted contemprorary grid. Many cultures combine to create a colourful and surprising India reiterating that the whole is greater than the sum of its parts. Various elements in the grid offer glimpses of diverse cultures, motifs and narratives that have largely remained unseen until now.
Curated Products from :
HERMAN MILLER, SANGARU, BOCONCEPT, GULMOHAR LANE, BHARAT FLOORINGS, POLTRONA FRAU, WARI WATAI
Elixir
Water, being a resource depleting at an alarming rate, has found itself in the foreground of many political and social movements lately. The theme speaks of a resurgence of art and activism, and water being an abiding inspiration, point of contention and expression.
This story was told through a tableau of parched land and the flow of peoples' stories, poems, writings about water. A
rtistically created visuals and textures on a large fabric becomes the leimotif of the visual narrative.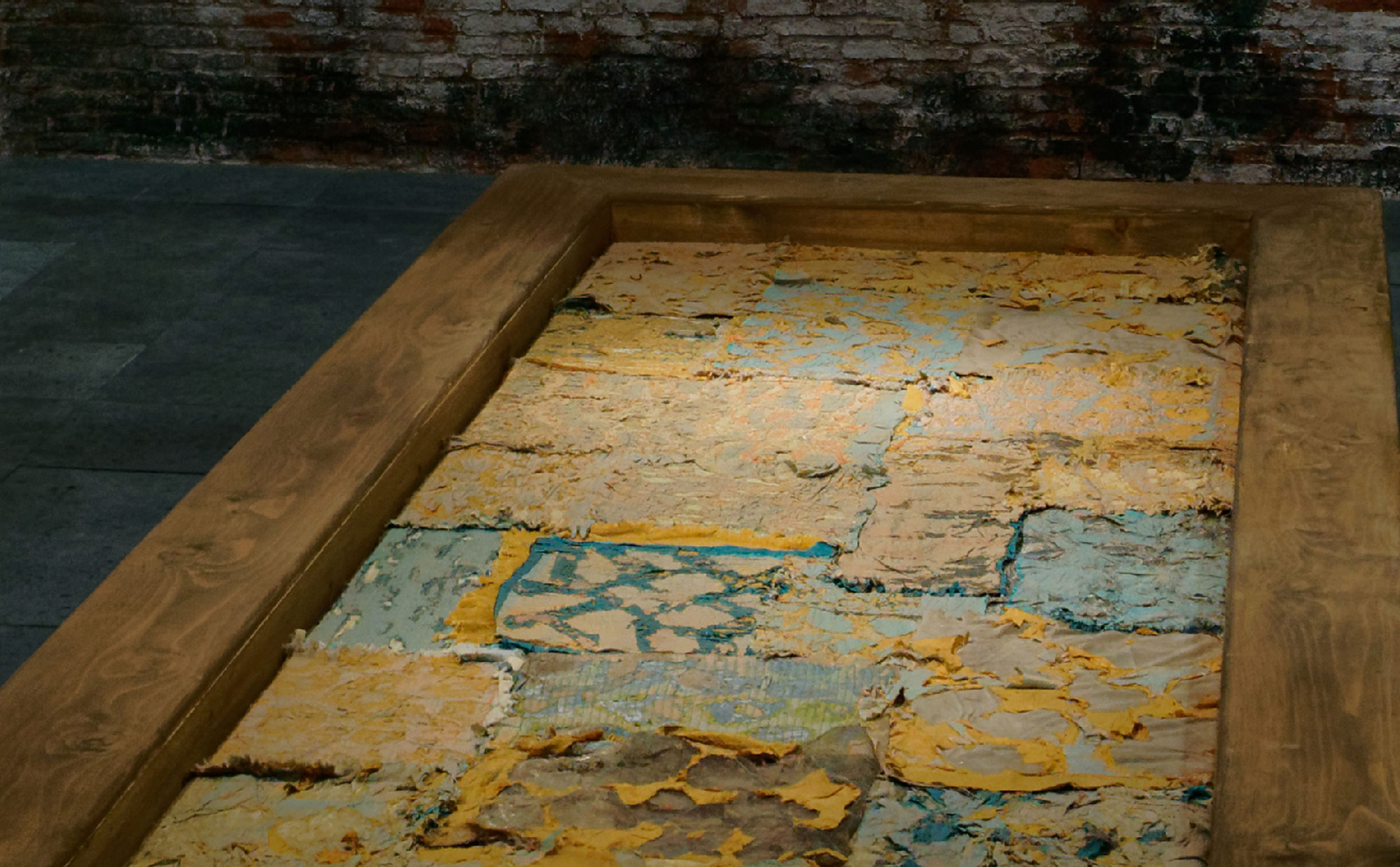 Curated Products from :
VITRA, STUDIO WOOD, BOCONCEPT, IVANKA LUMIERE, PAUL MATTER, FOSCARINI (from ALC Lighting Solutions), BHARAT FLOORINGS
Slow Living
The idea of Slow Living, or the appreciation of the finer things in life at its own pace, is illustrated through a modern interpretation of a still life artwork – a top shot of a mixed media artist's work table, where the visual is composed with a juxtaposition of various materials and techniques in distinct layers, like woodcut, appliqué, sashiko etc., to emphasize the significance of a certain process and the resulting outcome.


The main part of the image i.e. the plate has a quality of a still life composition, complemented by other visual elements (polaroid images, diary and other smaller artifacts as used by the person) that further amplify the idea of the Slow Living lifestyle.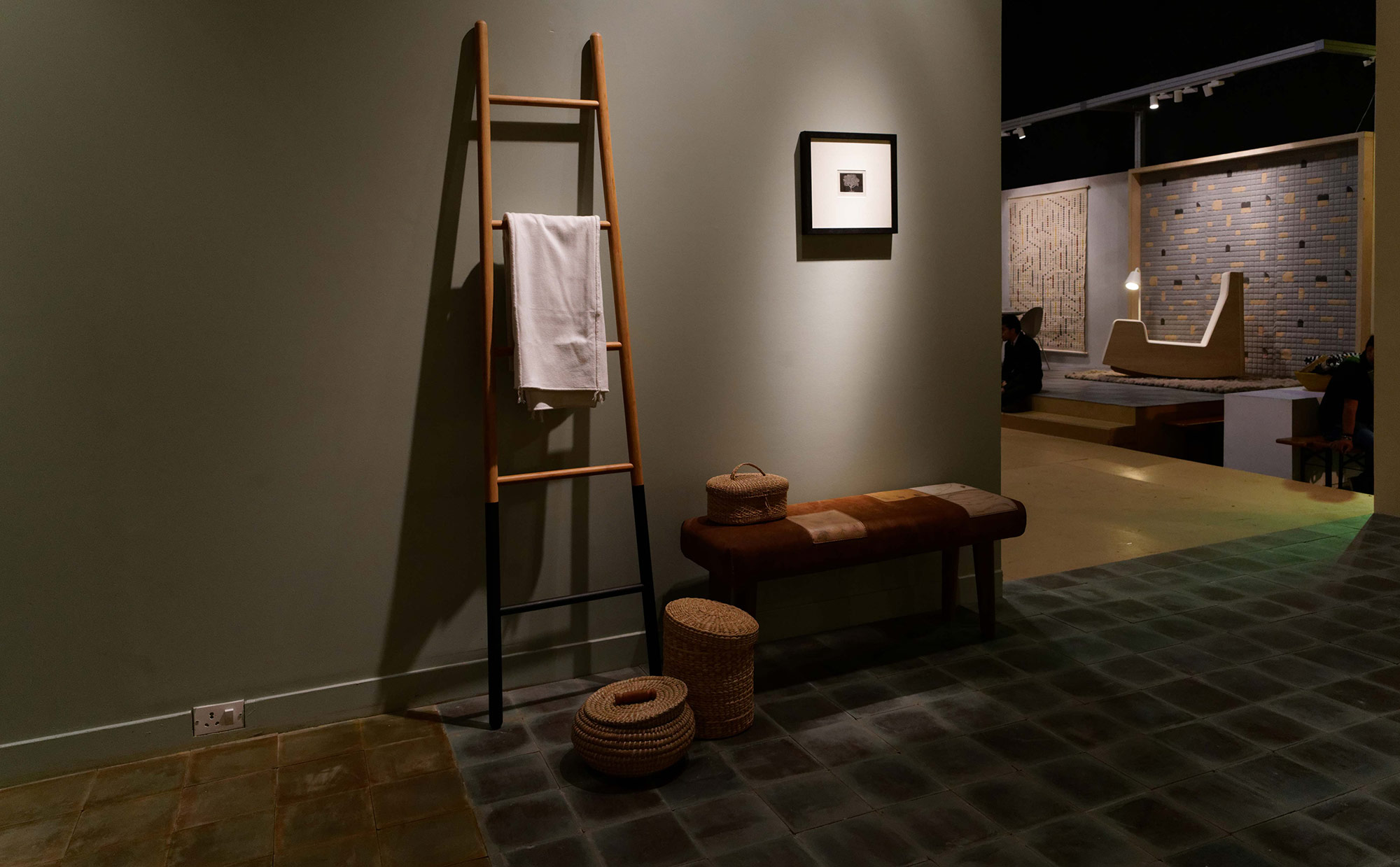 Curated Products from :
IQRUP AND RITZ, BHARAT FLOORINGS, BOCONCEPT, GULMOHAR LANE, WARI WATAI
Bot is Human
The story of Bot is Human is represented through a cohesive visual and interactive installation. The idea is to focus on the core feeling/essence of the theme rather than a descriptive visualization.


A singular, simple, soft and geometric representation of human forms in embrace repeats itself to convey the theme story in an impactful way. The human and empathetic aspects of this theme are further enhanced and represented through simple interactions with colored light lighting up certain areas of the sculpture. Familiar digital semiotics such as the heart icon and the smiling emoticon further reinforce these nuances.
Curated Products from :
VITRA, STUDIO WOOD, ALC LIGHTING SOLUTIONS, WARI WATAI
Decor Products by Wari Watai
COLOURNEXT 2017 TREND STORIES . PRINT DESIGN
Lookbook 2017
The lookbook-workbook is a concise and handy reference, complete with theme stories, visualisations, moodboards and swatches designed to inspire designers across disciplines and contextualise colour, material, finishes and textures for the year to come.
Illustrators : Allen Shaw, Maggie Chang, Khyati Trehan, Wari Watai