Studio
TRAPEZE
Concept & Creative Direction
RAM SINAM
(Co-Founder, Trapeze / Founder, Wari Watai)

Illustration
GEORGIE PAUL

Industrial Design Detailing
TWIST OPEN
ColourNext 2011

ColourNext is the annual colour forecast for Indian interiors. Targeting architects and interior designers through an exhibition, digital and print media, this excercise has been instrumental in positioning Asian Paints not just as a manufacturer of paints but a market leader and proactive visionary.
Analytica
Today, people seek a life well measured. Shoes monitor calories burnt, apps record sleep, tweets track food habits. The ability to recognize patterns and analyze trends is greatly empowering. When lifestyle and technology strike the right balance, clear goals and definitive results are invariably the outcome.

Charcoal

Dark is the new glam. People are experimenting with hiding and revealing facets of themselves. There is a growing openness to the complex, alternate and different. Within each of us is a darker side that asks not for celebration but tacit acceptance.
Dreamscape
Dreamscapes is about dizzying scale, cold mystery and dramatic revelations. It is a projection of our desire to be awed. Stark white and the theatricality of light and shadow reveal a world of bewildering magnificence.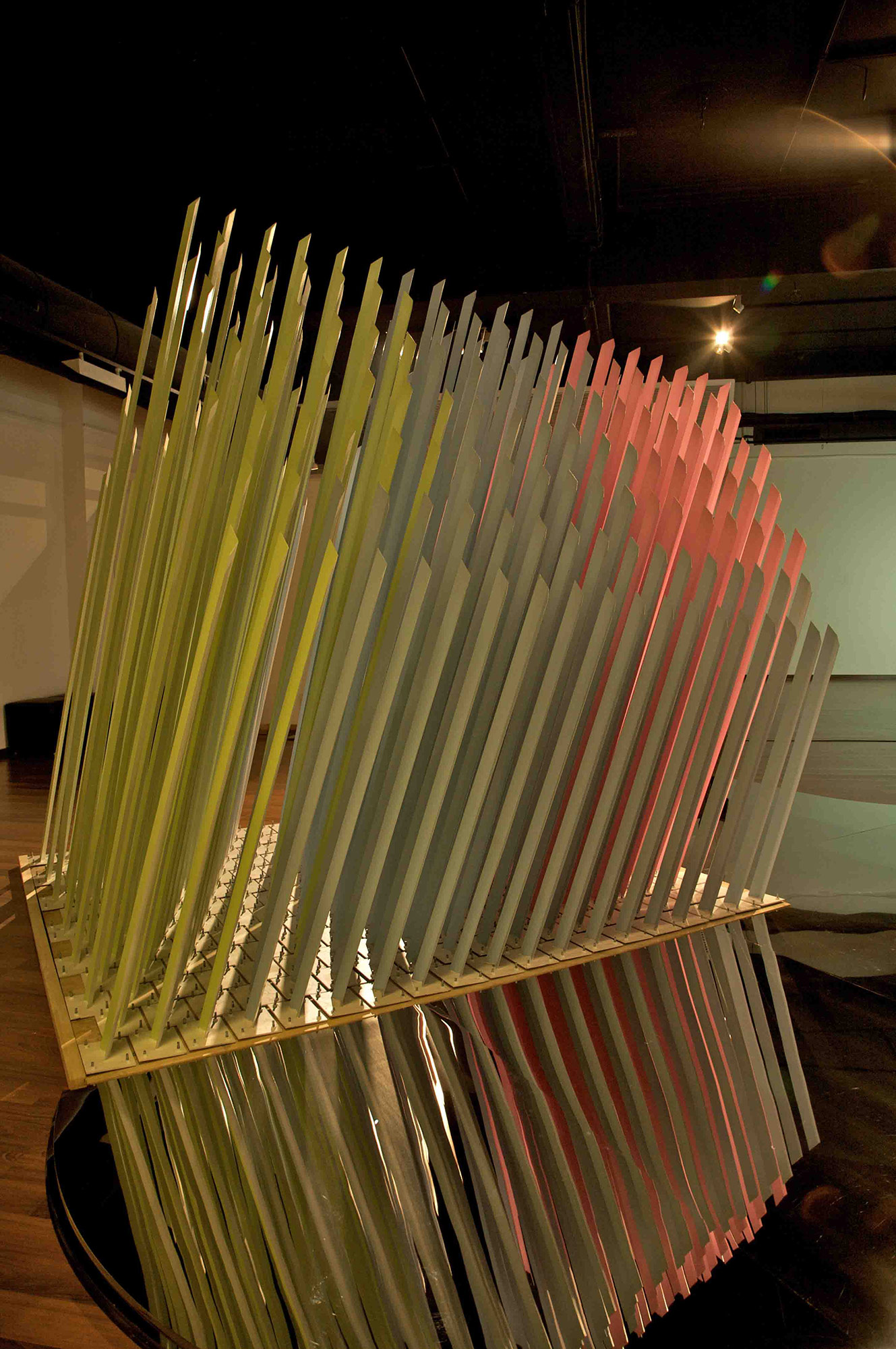 Paris at 40
A tribute to the successful, self assured and independent urban Indian woman. She is now at a time in her life, where she can, and would like to, indulge herself. Paris at 40 is a tribute to this woman of maturity; celebrating her confidence to follow her fancy through Paris, the city of dreams.

The installation illustrates an abstracted street of Paris with a material pallete and technique that is warm, soft, friendly,artistic, tactile, lively, romantic and sensual.

Lookbook 2011
The Lookbook-workbook is a concise and handy reference, complete with theme stories, visualisations, moodboards and swatches designed to inspire designers across disciplines and contextualise colour, material, finishes and textures for the year to come.