PRINT DESIGN. PACKAGING DESIGN
The Earth Series
Instead of a graphic decal that is stuck on the face of a wall, we re-conceptualised Wall Art to create a product that walked the thin line between art, design and commerce. Art for architecture became the core idea of the brand property — each collection, a concept-led series of distinctive art works, rich with technique and context, designed to integrate with the architectural intent of the built space. We developed the re-launch collection and all the communication collateral around it.





The Earth Series was inspired by natural elements with an underlying theme: the interconnectedness and vulnerability of the ecosystem. Each of the artworks within, Flow, Tree of Life, Walk in the Woods and Prayer for Earth, could be adapted to the facades of a building with a sense of individuality. So, in a sense, the artworks were a point of departure — the architect and the Asian Paints team could then work with the elevations of the building to decide placement, treatment and technique to create exteriors that lent a unique character to the building and the neighbourhood.




Flow

Inspired by water, Flow had two distinct artistic interpretations: a free flowing form with melding colours and a contemporary rendition with sharp lines that define irregular shapes within the body. While the former is painted with gestural strokes, the latter can be embossed or painted flush to enhance its crisp lines.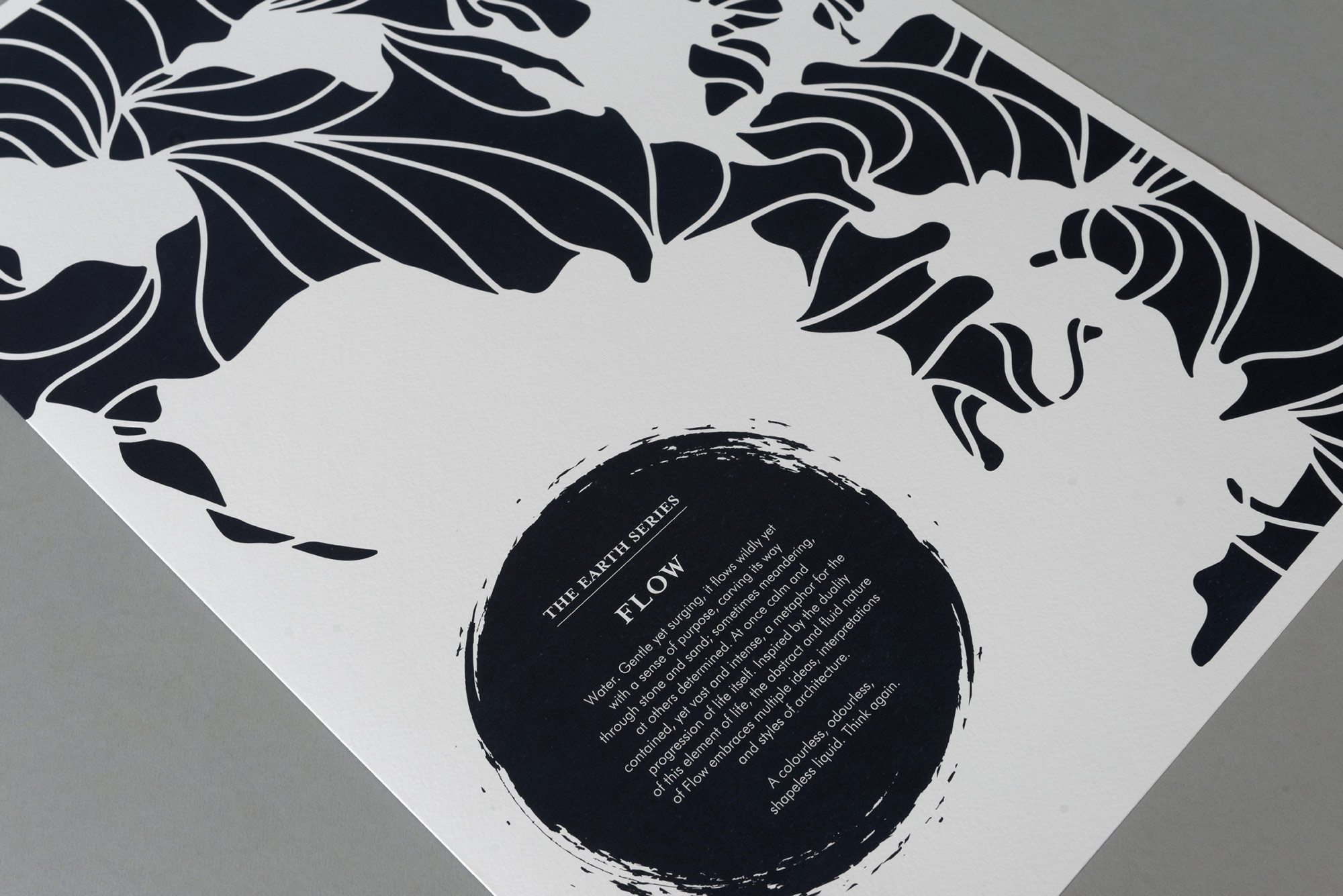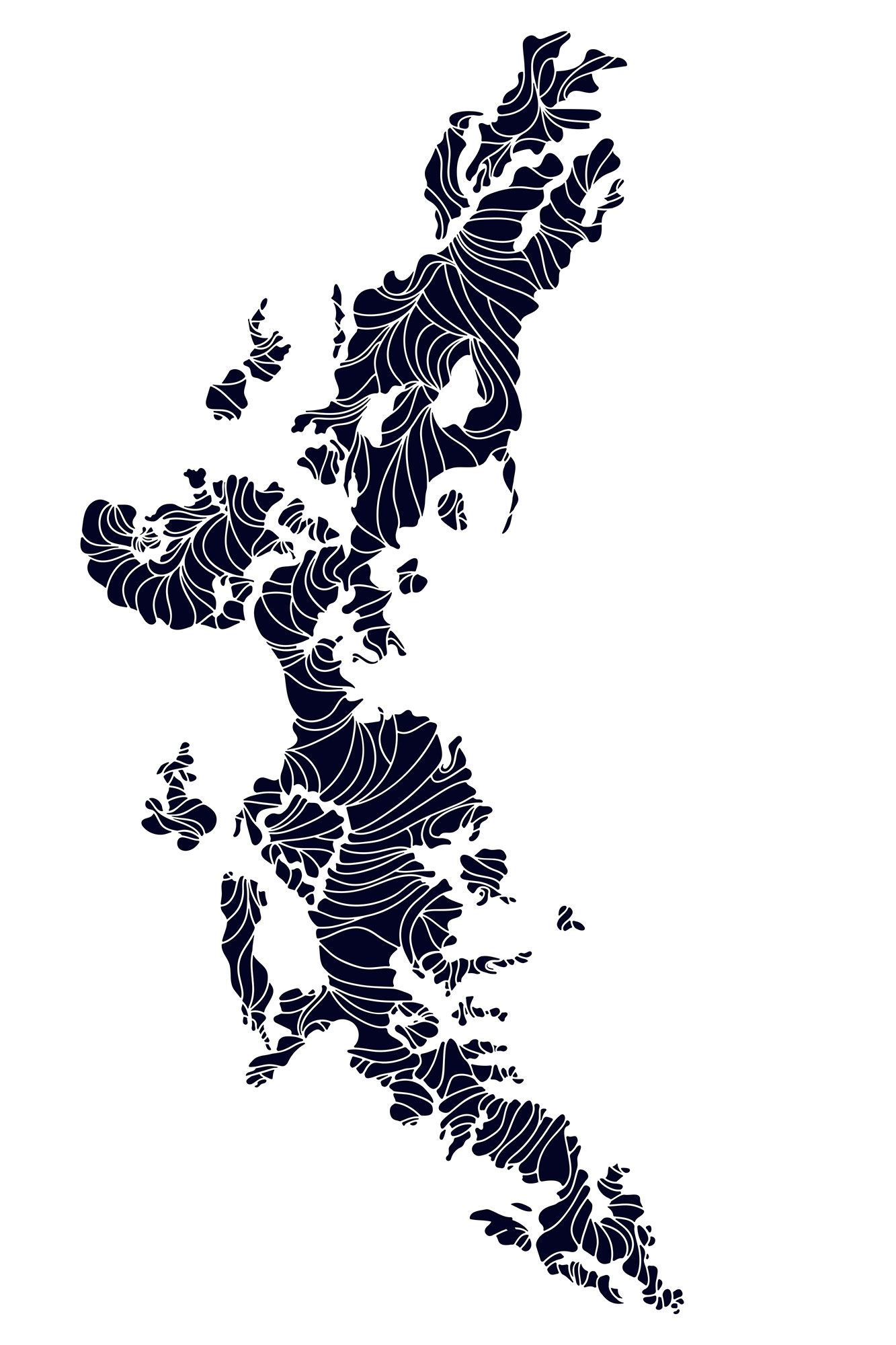 Tree of life
Reflecting the interconnectedness of all things living, Tree of Life is rendered in fine organic strokes or crisp computer-drawn lines. Sgraffito lends the first a hand-carved look, while the second variation with its sharp lines can either be painted directly on the wall or embossed.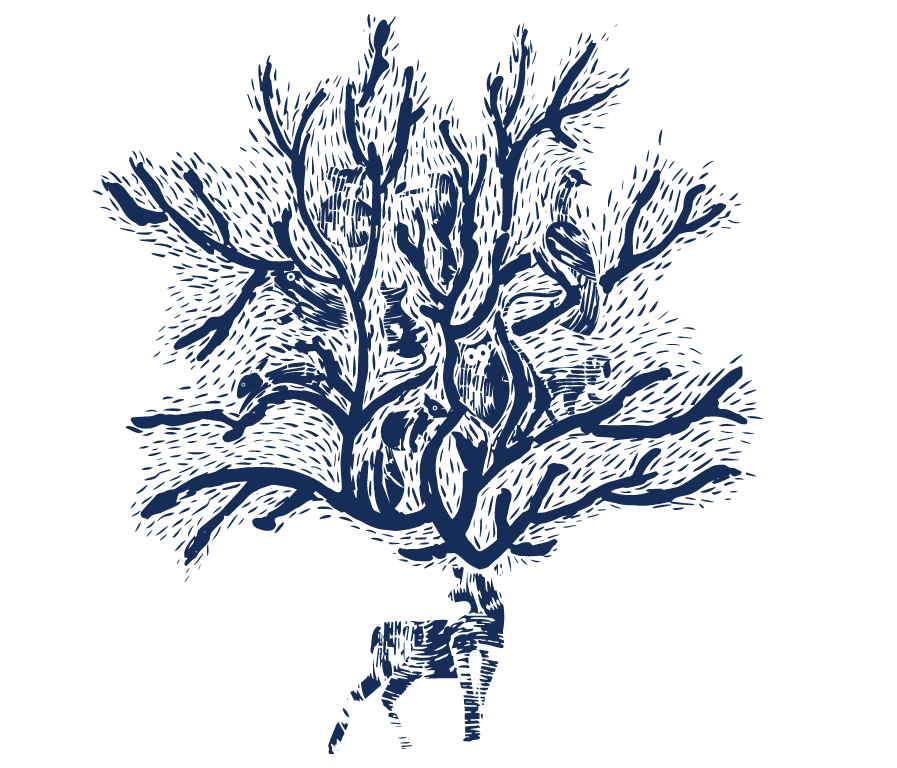 A walk in the woods
Can life bloom in our footsteps? Textured both in concept and technique, Walk in the Woods played with scale, technique and diversity in arrangement. It can be carved in wood or plaster, or screen printed for a seamless look.

A Prayer of Earth
Drawn from Buddhist imagery, pebbles bear a sign of life — a leaf, a wing, a paw, a fish or a turtle. The individual elements can be mixed, matched and arranged to create an array of art works, that can be screen printed or carved in plaster (sgraffito).

Folio Design

With architects as the core target group, there was a need to drive home the idea of Wall Art as artwork — a niche offering from an otherwise mass brand. We designed a folio as a takeaway showcase, handcrafted in wood with exposed joinery, and brass and leather details. Within it was a brown paper folder, with each artwork in A3 size prints on uncoated paper. The collateral, like the product, walked the thin line between art, design and commerce, its details speaking to the discerning eye.