BOOK DESIGN . PRINT DESIGN
Shadow and Light
A kaleidoscope of Manipur
A coffee table book on Manipur — the ask was deceptively straightforward. What is a coffee table book? A picture book, grand in scale, beautifully designed and devoid of "sensitive" subjects? We believed that it could be much more. The idea for this book was planted by Hemant Singh Katoch who fell in love with the region, and it grew in the able hands of editor Pradip Phanjoubam with the support of INTACH. With Ram's roots in Manipur, it was natural to go beyond designing a layout to truly design a book.
Contextual Information Mapping

Besides defining the larger intent of the book with the author, we structured the visual experience of the book. The aim was to make it relevant and inclusive, and for the content to address the many stakeholders that define the larger idea of Manipur. We sought to create an experience that was varied, layered and wholesome, binding the chapters with cultural, historical and social milieu of Manipur beyond the popular images of Raslila. Essays and photographs were punctuated by illustrated folklore and poetry, that painted a diverse picture of the plural society that India's eastern-most state is.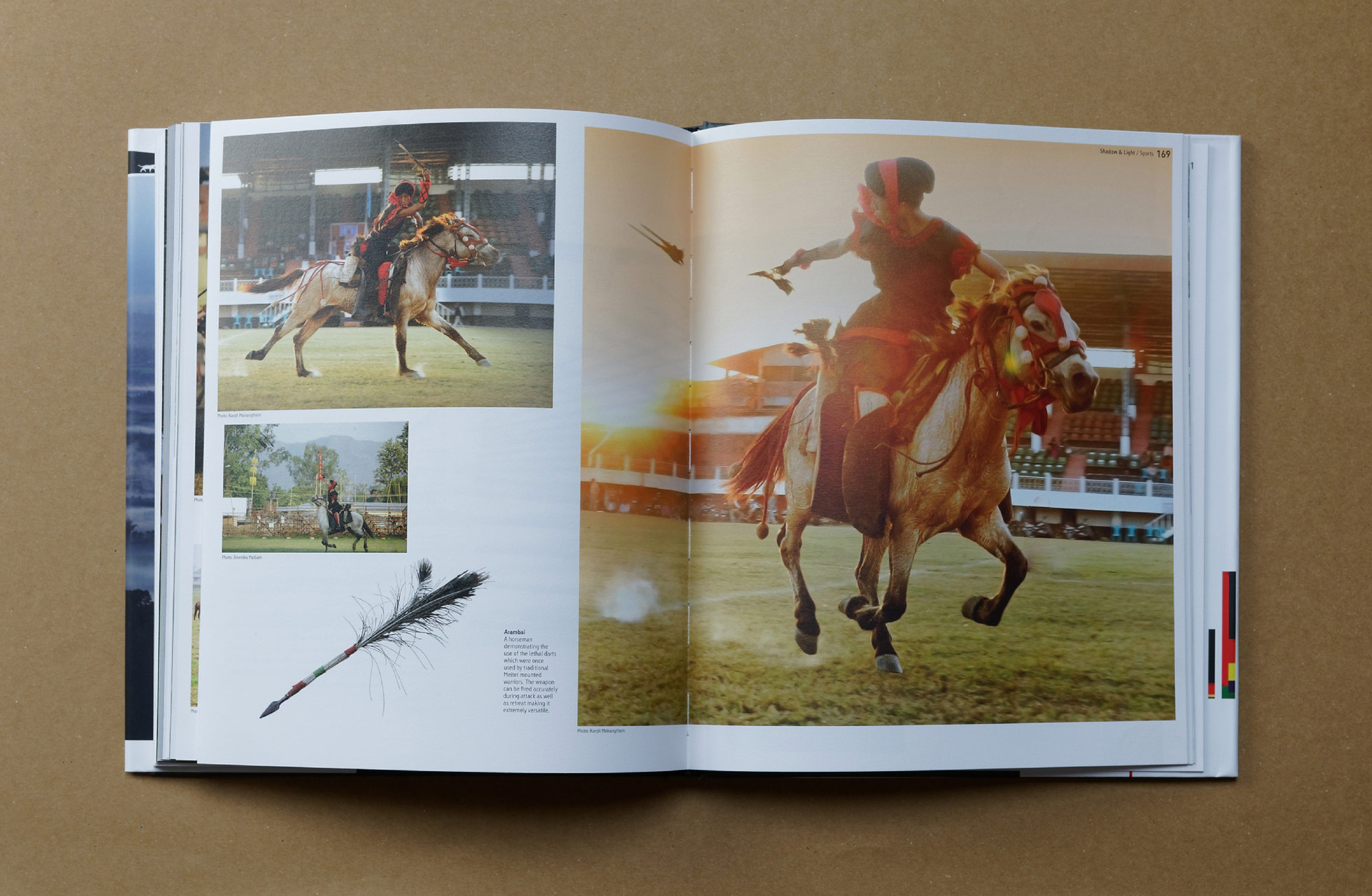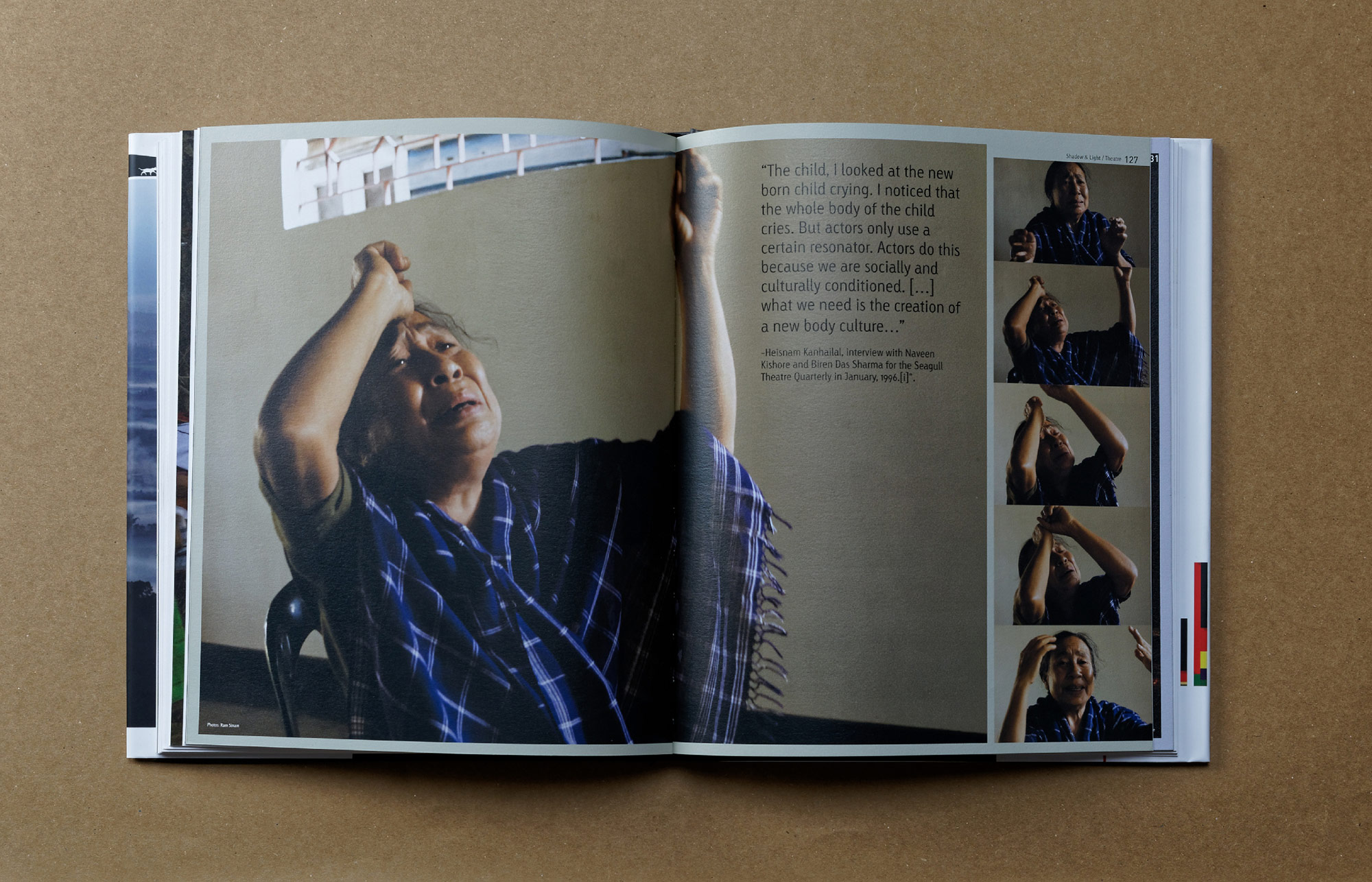 Print and production

One of the biggest joys of the print medium is, in fact, the printing. The technique and the paper have a subtle but important influence on the look and feel of the book. The entire book was printed on semi coated paper, with no online coating — something we felt was key to the aesthetic sensibility of the book. We braved the printer's protests and warnings, to produce the book the way it was conceived, staying true to its natural and unembellished essence.